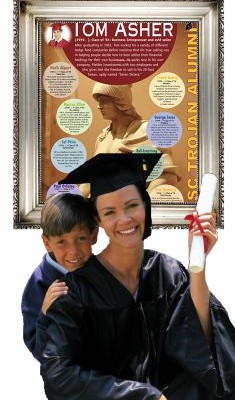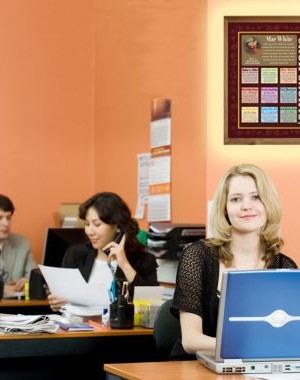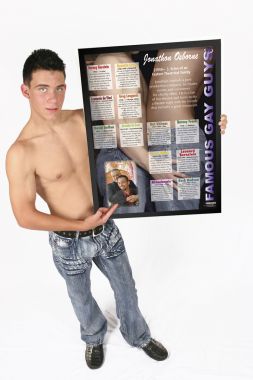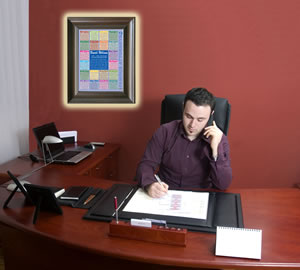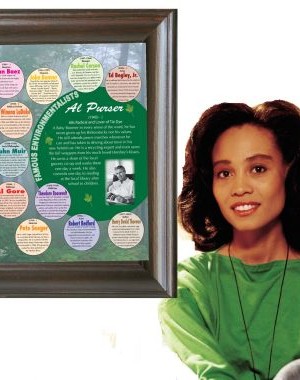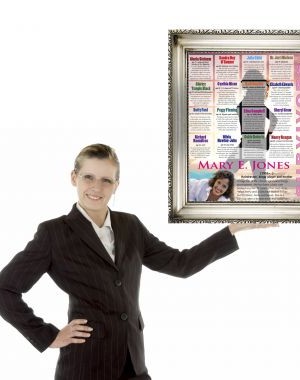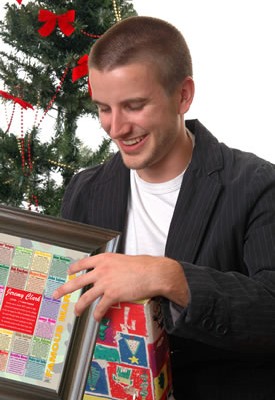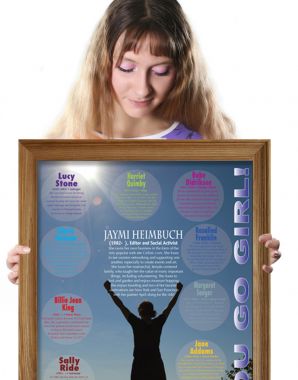 What are PersonalPosters™? They are a series of posters that you customize to honor someone special in your life. This person could be your Mom or Dad, your sibling, a favorite teacher, the best friend that's always there for you, your kid who recently graduated from college, your loving spouse, or even grandma or grandpa!
They feature a photo of your loved one and a short narrative that you provide, and we craft a poster with a vibrant photo background that we provide, and surround them with the biographies of other famous people who share their interests and/or vocation. We make it so simple to give "the gift of self esteem."
Here's how to do it:
Select a poster type: Obviously, for your mom, select a MomPoster. But wait, there's more! Within MomPosters, there are several different ethnic choices, so be sure to take a look at them and decide which one is best for your mom.We have so many posters to choose from.In addition to posters for Moms, we have posters for Dads, Brothers, Sisters, Aunts, Uncles, Long Lost Cousins, Best Friends, Bosses, Co-Workers, Husbands, Wives, Spouses of any Gender, Proud College Grads, Professionals such as Lawyers, Teachers, Firefighters, Artists, Writers and many more! A PersonalPoster™ can be customized to fit the lifestyle, professional pursuits or hobbies of the honored person. For instance, if you have a brother who is a lawyer, we have a FamousLawyers poster. If your spouse is in the Marine Corps, we have a poster for that, too. And, if your uncle is an African-American Dad, we can customize a poster just for him. Want to honor your child's teacher? Yup, we have a poster for that as well. The possibilities are endless!
Decide on personalization style.Either a narrative paragraph (you write one yourself, or use our easy "Memory Minders" question system to help you decide what's most important to your gift recipient) and/or upload a good resolution, well-focused snapshot of your loved one (additional charge applies).
Fill out the shipping and billing information. Be sure you give us your email so we can send you a proof.
Just so you know: According to a new study from Harvard (or somewhere like that), the stress from shopping for that "perfect gift" for that "hard to shop for person" is a major cause of male pattern baldness (even in females), acid reflux, night leg cramps, indigestion from too much beer, scurvy and hangovers (although some alcohol consumption is required for this one).
All these horrible afflictions (and many more!) can be avoided by simply gifting a Personal Poster. Yup, you can do that right here.